With 17 million people – almost 20% of the adult population – now having received at least the first shot of Covid-19 vaccine, the UK awaits news of the schedule for coming out of lockdown to be announced next week. With schools already set to return on March 8th, it will be interesting to see the proposed timetable for other aspects of our lives, although indications are that pubs and restaurants will be amongst the last businesses to be given the green light to open.
Figures released by John Hopkins University in the USA show the positive news that globally, both the number of daily infection cases and daily deaths has been falling for the past month, although some countries are still on the upward trend of the latest spike. In Hong Kong, celebrations for Chinese New Year were muted, with restaurants unable to serve food after 6pm, and normal hotspots such as Tsim Sha Tui, Mong Kok and Causeway Bay were virtually desolate. However, the latest wave of infections appears to be entering its end stage with low numbers of new cases, and the HK government announced that social distancing measures would be eased, including extending the curfew for dine-in catering to 10pm, effective today.
In Australasia, both Melbourne and Auckland came out of their snap lockdowns today and there are now very few cases of Covid-19 in Australia and New Zealand, with returning travellers still posing the greatest threat. The Pfizer and Oxford vaccines have both been approved and roll-out begins next Monday, with front line and health workers joining the elderly at the front of the queue. Today marks the 330th day since India implemented a nationwide lockdown to help curb the pandemic and the tally of COVID-19 cases is now almost 11 million, with over 156,000 deaths reported – a rate of 1%.
Singapore currently has just 127 active cases of Covid-19, with one in a critical condition. Total infections are a little under 60,0000 with just 29 deaths. Shops, bars and restaurants are all open, but no alcohol can be served after 10.30pm. Entry to Singapore is largely limited to Singapore citizens and permanent residents. Short term tourist visits from Australia, Brunei, mainland China, New Zealand, Taiwan and Vietnam are now allowed subject to securing an air travel pass and taking a PCR test on arrival. Business travellers from these countries as well as Indonesia and Japan can also enter under the Reciprocal Green Lane (RGL) scheme but are subject to tight restrictions. Until February 1st travellers from Germany, Malaysia and South Korea were part of the RGL programme but following upticks in cases from those three countries Singapore has indefinitely suspended the green lanes with them for at least three months. A planned travel bubble with Hong Kong has been indefinitely postponed.
The peak of the second wave in Italy occurred in mid-November and since then the daily rates of new cases has dropped to around 12,000 per day but seems to have levelled off. The death toll is the 6th largest in the world. Hospital cases are falling although there are still over 2,000 in intensive care. A new Prime Minister, Mario Draghi, was installed on February 13th. Over the weekend, Germany and Austria unilaterally decided to impose at their borders the obligation to produce a negative Covid-19 antigenic swab certificate (in English or German) carried out in the last 48 hours. As a result, 40km queues have formed yesterday in Italy on the A22, between Bressanone and the Brenner Pass, with over 800 trucks lined up.
German schools will reopen next week with different arrangements on a County-by-County basis. More relaxation of restrictions come on March 1st. Bars restaurants and retail are likely to remain closed. The situation in the country is generally improving with falling infection and death rates. A 9:00 PM curfew still applies in Holland, although some are trying to overturn this through the courts. Primary schools are open whilst other schools operate online classes. Shops can open if they sell their products outside but a time slot is still required to avoid too many people at the same time.
Life expectancy in the US fell by a full year during the first half of 2020 reflecting the pandemic's toll. The last time life expectancy at birth dropped more dramatically was during World War Two. Americans can now expect to live as long as they did in 2006 according to provisional data released by the CDC. The COVID-19 death toll in the US has now topped half a million. President Biden has suggested that vaccines will be available for every American 'by the end of July.'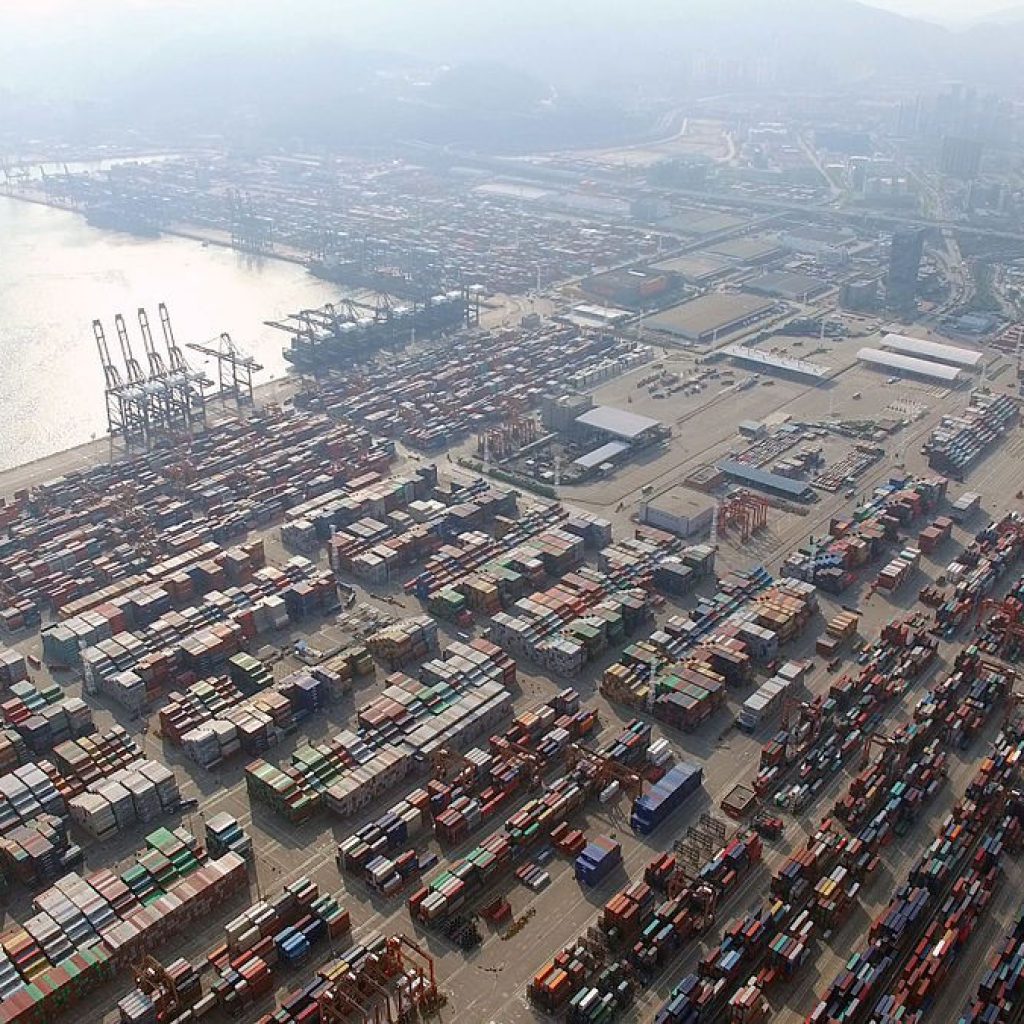 Turning to logistics and the much anticipated easing of rates and space issues following Chinese New Year looks increasingly unlikely to happen. The market has settled with rates seemingly having plateaued at a very high rate on both Asia-Europe and Asia-North America routes, where there have been no noticeable changes over the past month. The Asia-Australia market is still also very high, with rates looking more likely to increase rather than fall back. Hapag-Lloyd CEO Rolf Habben Jansen said the carrier was still "flooded with bookings".
He said: "It will be well into the second quarter before we get back to anywhere near normal," adding "For the first time in 10 years we are earning back the cost of our capital."
Port workers in Australia continue to disrupt already fragile operations. Workers at the Port of Melbourne begin industrial action tomorrow for short term stoppages over a period of three days causing significant cargo handling and shipping disruptions. The Maritime Union of Australia represents 95% of the terminals workers and members voted unanimously to carry out the labour action, suggesting that additional action is possible if the dispute is not resolved in the coming weeks
On a positive note, there is a much-improved situation regarding container availability, particularly in Hong Kong and China with 20' and 40' containers available in reasonable supply. As reported last time, there have been a number of cancelled sailings over the CNY period which according to the shipping lines are intended to facilitate a 'return to schedule reliability.' Quite how this works, I haven't been able to determine, because by any obvious measure, removing vessels will not help schedules. A further surprise cancellation was announced yesterday under the same pretext – in this instance, the vessel will deployed to another service to help reliability there, despite having been sold out for its Asia-Europe voyage next week.
With regard to schedule reliability, figures released for December showed just 44.6% of global containership sailings arrived on time – the lowest level since records began and a fifth successive month of decline. The average delay of vessels grew to an unprecedented 5.74 days, compared to an average of 4.02 days for December 2019. This comes at a time when cargo volumes have meant there is almost no availability on the vessel charter market, with charter rates having almost doubled over three months. Shipping lines are claiming full vessels for the next month at least, and reports suggest there is a huge volume of cargo sitting in Chinese factories waiting to ship, some of which will be there until freight rates make it a viable proposition.
Ten days ago, the forward freight market index showed a fall in Asia-Europe for the second half of the year, but since then the ground has been recovered and is now higher. The market for Container Freight Forward Agreements allows shippers to hedge their freight costs for the future. Shippers submit 'bids' for a given volume, and Carriers propose 'offers'. The buyers aren't buying actual space but going against an Index such as the Baltic Global Container Index (BGCI), or more famous Shanghai Containerised Freight Index (SCFI). A buyer today might commit to 500 x 40' spaces for Q4 at a rate of US$4400. If the average of the index for Q4 was US$4500, they would receive $100 per container space, but if it was US$4300, they would pay an additional US$100 per space to the Broker. The principle is that you buy freight at a rate you're happy with, and that's what you will pay regardless of what might happen to the market. For us, it's a good indication of where both shipping lines and large volume shippers see the market going in the future, but index rates don't include surcharges and other fees. Looking ahead to 2022, the mid-point rate for the year is US$4300, so the market is expecting relatively higher rates to be here to stay.
Maersk Line have announced that they will operate the world's first carbon-neutral containership by 2023. It will be a small 2,000 TEU feeder vessel operating on intra-regional networks and will be equipped with dual-fuel technology that would allow it to run on methanol or very-low-sulphur fuel oil (VLSFO). The shipping industry is one of the largest contributors to greenhouse gasses, but a series of measures aimed at reducing output of CO2 and Sulphur Oxide have been implemented in recent years. A blog article from 2019 on our website discusses the impact of shipping on the environment, and you may find it useful: https://publiship.com/a-look-at-the-environmental-impact-of-bookshipping/
The freight industry has disputed government claims that the UK has avoided the post-Brexit "worst case scenario" of supply chain breakdown and long queues to the port of Dover. Reports emerged over the weekend that government believed the country had mitigated threats of major border chaos around ports, including Dover, with a Cabinet spokesperson suggesting latest data shows freight flows between the UK and EU were "back to normal. However, figures released by the BBC, compiled from ferry operators as well as the governments in London and Paris, suggested that lorries returning empty to the EU had hit 50%, with a source telling the news organisation that empties going via Eurotunnel had reached 60%. If true, this would amount to a near doubling of empties, which usually amount to no more than 30% of trade flows. Paul Mummery, of the Road Haulage Association (RHA), said the government had made the mistake of conflating queues at Dover with border friction. Government figures show exports through Dover down 41.4%, as an increased number of trucks are returning to the continent empty," Mr Mummery told The Loadstar. "The lack of visible queues in Kent is largely down to customs checks taking place in locations away from Kent's ports, so it shouldn't be confused as a barometer of a successful transition." Empty trucks don't have to go through the Customs centres, and, after the driver takes a negative PCR test at Manston Airport, can proceed directly to the Port or Tunnel.
In my previous update I mentioned that a second vessel had lost containers overboard in the Pacific and last week, footage emerged of a cargo ship breaking in half after encountering large waves while at anchor off the coast of Turkey. The ship was built in 1975 so probably not in the best of condition – sadly only 6 of the crew of 13 were rescued. It nevertheless shows the power of the sea and the perils that those who work on board ship can face. https://youtu.be/YxCWHY2P5wc
Global NVOCC ECU Worldwide has been hit by a cyber-attack which brought down some of its systems on February 7th and remain unavailable. The company's Indian owners, Allcargo Logistics wrote to the Indian Stock Exchange noting a ""cyber incident" which caused "certain online platforms" to become "temporarily unavailable". It added: "Following the incident, as a precautionary measure, certain online platforms and our email system had to be taken offline. Our email system and website remain unavailable."