Welcome to our first update email of the year
Covid-19 disruption
As Plan B measures ease in England, China's zero-Covid restrictions continue to impact the global supply chain. In recent months, China has imposed strict restrictions in key port cities of Shenzhen, Tianjin, and Ningbo which has had a knock-on effect on port operations. As covered by CNBC, a link to which is below, Parash Jain, global head of shipping and ports at HSBC says "The chaos created because of this will eventually have an impact on the other side of the ocean" Parash goes on to say "That's why, as long as China maintains this very strict zero-Covid stance, we cannot rule out a disruption time to time as the year progress,". Shippers keen to avoid Ningbo congestion have diverted cargo to Shanghai, creating congestion at the port and resulting in an 86% increase in blank sailings, where ships skip a port. Tackling Covid ahead of the upcoming Winter Olympics has also become a key priority for China with congestion caused while ships are banned entry between negative PCR-test requirements. China reported 58 new Covid cases on Monday, despite having a relatively low number of cases compared to many other countries globally, China is continuing with its zero-Covid approach.
Any small disruption in China will have a ripple effect across the global supply chain, says HSBC – YouTube
Closer to home, Maersk reported in early January "Unfortunately, 2022 has not started off as we had hoped," the carrier said. "The pandemic is still going strong and we are seeing new outbreaks impacting our ability to move your cargo." At Felixstowe, vessel berthing delays were between seven to ten days, with a yard density of 96%. However, even with sky-high infection rates, it appears we are in the best position pandemic-wise we have been since it has begun. There are reports that self-isolation will be scrapped altogether in the coming months, which will come as a great relief to port operators without the worry of mass staff absences, this should certainly improve port operations in coming months.
Schedule reliability was reported at an all-time low in December, with the average delay for late vessel arrivals increasing to 7.33 days: the fifth consecutive month with the delay figure above 7 days, as shown in the below graphs.

Asia/UK rates
It remains to be seen whether lower demand post CNY will see a much-needed drop-in freight rates. Freight rates have been relatively stable in the last couple of months compared to the previous year or so hikes. So, what will happen for the rest of the year? There are still too many unknowns to be able to advise with any degree of certainty and there are varying reports and opinions throughout the industry. In 2021, the cargo volume of Chinese ports was 282.7 million TEU, a year-on-year increase of 7.0%. With demand outstripping supply, port congestion, and a lack of equipment, carriers are still able to dictate the market. However, there are signs long term rates are losing their momentum with Ocean and air freight rate benchmarking platform Xeneta's XSI long-term contract rate index falling 3.6% in January, following a decline of 1.6% recorded in December. Let's hope this continues.
Trans-Pacific
Port-congestion is spreading across more U.S. ports with continuing demand and knock-on effect from Omicron. Ship backups that plagued U.S. ports throughout the pandemic have been mainly concentrated along the West Coast but have now spread to East Coast with the average wait time for a berth at the busiest East Coast gateway, the Port of New York and New Jersey, extended to 4.2 days last week, up from 1.6 days last January. Late last week the Port of Charleston reported that 19 container ships were waiting offshore for a berth, which could take up to 6 weeks to clear. Meanwhile at the Port of Oakland last Thursday, 15 ships waited for a berth. Port officials there attribute the backup to thousands of empty containers that have filled terminals as they await return to Asia.
Long Beach, which has been riddled with congestion and port delays for much of the pandemic, continues to struggle with increased volume. The queue of ships waiting to enter the port has remained at about 100 vessels for almost two months despite government intervention to attempt to clear the backlog. Authorities there said some 800 dockworkers were unavailable for Covid-related reasons at one point earlier this month. Freight rates show no shows of softening while US ports are plagued with congestion. However, with Chinese New Year upon us and the Winter Olympics around the corner, which will ease congestion at main US ports, there are hopes we will see the situation improve going into Q2.
Brexit
The turn of the year finally saw the implementation of the Goods Vehicle Movement System (GVMS) – the government's new IT portal – to obtain customs clearance at ports. As I'm sure you are aware, exports checks have been in place since last January and 60 days were given to fill in customs forms after exporting. But since 1 January, the forms must be completed in full, and goods cleared before they are allowed to continue to their final delivery point. It is important to talk to your suppliers to ensure they are fully understanding your requirements to avoid unwelcome delays and disputes further down the line. If you need help, contact sue@publiship.com. We have prepared customs clearance instructions that you can give to your suppliers, this covers some of the common mistakes when goods are entered by general agents who are not familiar with books and allow you to collate the information easily.​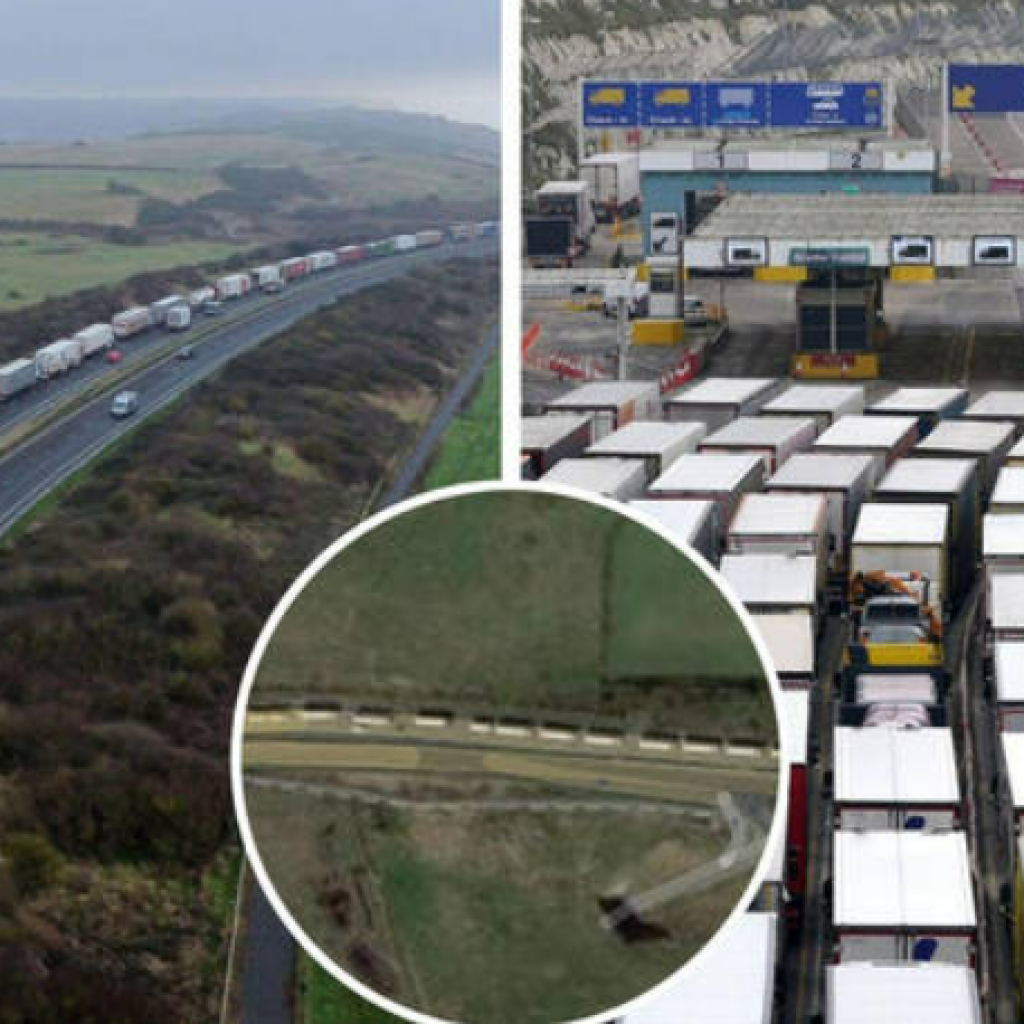 IMO 2020
Cast your minds back to 1st January 2020, when the International Maritime Organisation (IMO) implemented a new regulation for a 0.50% global sulphur cap for marine fuels. Under this new new global cap, ships will have to use marine fuels with a sulphur content of no more than 0.50%S against the current limit of 3.50%S in an effort to reduce the amount of sulphur oxide. While it was much needed; if shipping were a country it would be the world's sixth-biggest greenhouse gas emitter, it was seen as a disrupter resulting in higher freight costs. After the pandemic hit, the new regulation has firmly been put on the back burner with 2021 CO2 emissions increasing 4.9% from 2020, not only rebounding from the 2020 Covid lows but also surpassing 2019 levels. The rise in emissions over 2021 represents "an inconvenient truth" for the International Maritime Organization, according to shipbroker Simpson Spence & Young. Higher steaming speeds, with carriers having to play catch up with their schedules due to global port congestion, are the main cause.
At Publiship, we understand the importance in lowering CO2 emissions as an industry. As Dave mentioned in his previous update, we have recently begun a rail service from Italy, with emissions less than half of that of a full truck. Please get in touch if you would like more information.
And finally…
There was some much needed and welcomed good news for the Port of Felixstowe mid-January, with them handling what is believed to be the largest number of containers ever on a single ship in Europe. A total of 23,773 TEU (standard containers) were handled on the 24,000 TEU MSC DILETTA which completed operations and sailed from the port on 12 January 2022.